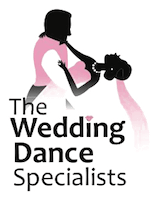 How The Wedding Dance Specialists Began
In 2000, Deborah Joy and Brian Block were engaged and planning their own wedding. They discovered that while there were many dance studios and instructors, none of them were focused on helping engaged couples prepare for their first dance. They realized the opportunity and created The Wedding Dance Specialists, the nation's very first wedding-focused dance instruction company.
In the years since, they became the premier national experts for wedding dance. They inspired an entire niche industry, and while others have tried to replicate their unique business model, The Wedding Dance Specialists remains the most recommended wedding dance company according to engaged couples, wedding professionals, celebrity clientele, and the media.
The team at The Wedding Dance Specialists, along with their students, have been featured on Oprah Winfrey's Oxygen Network, Telemundo, and "Real Weddings by the Knot", the nation's first wedding reality show. They have been featured in numerous print and online articles, including The Washington Post, Baltimore Sun, Washingtonian Magazine, Washington Jewish Week, The Hill, and Junebug Weddings.
More than 10,000 couples, including many celebrities, have trusted The Wedding Dance Specialists to help them sparkle in the spotlight.
CO-FOUNDER AND LEAD INSTRUCTOR
Deborah Joy Block has been dancing for her entire life. Throughout high school and college, she spent many nights (and wore out many pairs of high heels) as she danced throughout the local D.C. salsa and merengue scene. On one of their early dates, her future husband Brian took her for lessons at a nearby ballroom dance studio. After a few years working as an apprentice and instructor at several established studios, Deborah founded The Wedding Dance Specialists in 2001, shortly after her own wedding, where Deborah and Brian danced a sultry Argentine Tango.
Deborah instills her dance students with confidence and enhances their non-verbal communication skills to ensure a fantastic first dance. She believes that there's much more to dancing than just the steps – dancing enhances patience, teamwork, trust, respect, and cooperation – all the same attributes that contribute toward a happy marriage!
CO-FOUNDER AND INSTRUCTOR
Brian Block teaches wedding dance workshops and performs dance demonstrations at various public events. Like most other grooms, Brian was not a professional dancer. Brian had the additional pressure of marrying a professional dance instructor and knowing that many of the wedding guests were skilled in ballroom dancing. Then, after a few lessons, his passion for dance was born. Throughout the years, Brian has become skilled in various dance styles, with Argentine Tango being his favorite — and the one that Brian and Deborah performed as their first wedding dance. During the workshops, Brian engages with dance-reluctant grooms to provide the male perspective, a calm demeanor, and a sense of humor to his instruction.
Let's Dance!  Start a Conversation.
Give us some info and we will connect with you promptly.