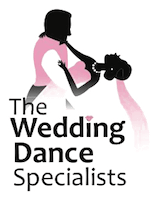 Pros We Like and Recommend
Alexandria Pastry Shop features cakes, pastries, and confections that are made from scratch with the finest and freshest ingredients available. They use only sweet butter and fresh cream from Shenandoah Valley creameries, farm fresh eggs, and the finest chocolate from Belgium and France.  Deborah and Brian used them for their wedding cake and loved it!
Bialek's Music provides entertainment for more than 2000 weddings, Bar/Bat Mitzvahs, and corporate functions each year. In addition, it has affiliations with 20 other agencies from the east coast to the mid-west. For your convenience acts can be viewed on their website.
J. Jackson Design provides beautiful custom invitations and stationery. Visit our website where you will be inspired by our designs, or let us design something completely unique for your special occastion. 
Oxon Hill Manor, constructed in 1928, sits high on a hill with a picturesque view of the Potomac River. Lush grounds, expansive views, and stately large rooms make it an immensely popular rental site for weddings and special events. The grounds include formal gardens, rose bushes surrounding a reflecting pool, and a large brick patio for outdoor entertaining. Featured inside are exquisitely appointed rooms with wood floors, crystal chandeliers, and fireplaces. A sweeping circular staircase ascends from the first floor hallway.
Brian Block – RE/MAX Allegiance
Brian Block is the Managing Broker of the RE/MAX Allegiance office in Alexandria. He has supervised more than 200 realtors throughout his 20+ year career. He also has a background as a real estate lawyer and uses his in-depth knowledge of real estate law, contracts, and sharp negotiating skills to benefit his many real estate clients in Northern Virginia and DC.
White doves are symbolic of new beginnings, peace, fidelity, love, luck, and prosperity. Their release is a tradition that has been making ceremonies, rituals, and celebrations more powerful and meaningful for thousands of years.
Let's Dance!  Start a Conversation.
Give us some info and we will connect with you promptly.