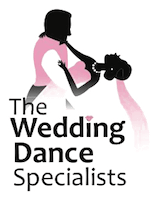 The Original Crash Course
Learn Your First Dance in One Private Lesson
Schedule private lessons below. Click Here to schedule a group class.
This is the ideal option if your schedule is tight or if your wedding is happening within the next month.  Don't worry, we're known for making miracles happen!  In this fast-paced lesson, we will help you select a style for your first dance and teach you all of the steps.
You may schedule one private 55-minute lesson or, for best results, we recommend two back-to-back lessons.  The longer session will allow us more time to work with you and give you even more confidence on the dance floor. Your private lessons will be recorded so you can practice at home.
One private 55-minute lesson is $148 per couple
Two back-to-back private lesson are $248 per couple
Lessons are in-person at our studio in Alexandria, VA (our studio in Falls Church, VA is available upon request)