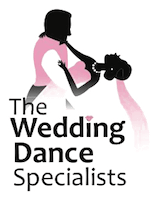 Superstar Dance Experience
Have an Awesome First Dance and ROCK the Dance Floor All Night Long
Our Superstar Wedding Dance Experience includes customized choreography to create a first dance that is uniquely you. We will determine the best dance steps for your special song and work within your skill level. The end result will be a first dance that will have your guests grabbing their phones to record. Your photos and video will be awesome!
We will also select the perfect dance style for your parent dances, as well as any other special dances you wish to include. Your parents and/or wedding party are invited to one or two of your lessons.
Once you have amazed your guests during your first dance, there will be a lot more dancing in store. We'll teach you many other dance steps so you can rock the floor all night.
On your wedding day, when all eyes are on you, you and your partner will walk on to the dance floor with confidence, and you will surprise and delight your guests as you dance the night away.
You may schedule 8 private 55-minute lessons or combine some of them into back-to-back sessions.
Eight private 55-minute lessons are $798 per couple
Personalized choreography of your first dance is included
Lessons are recorded so you can practice at home
Additional lessons are available for $98
Add on a 3-hour group class for only $198 per couple
Lessons are in-person at our studio in Alexandria, VA (our studio in Falls Church, VA is available upon request)