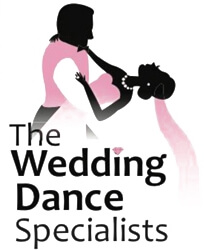 WEDDING DAY / DANCE TIMELINE
This is just one suggested version of many possible outlines. You might compare a few versions to come up with your preferred timeline. This version has new and modern twists and intentionally strays from the very traditional type of timeline to maximize the energy of the event rather than creating lulls.
Wedding Day Timeline
Set up – 1 hour
Wedding Party Arrival – 1 or 2 hours prior
Guest Arrival – up to 30 min prior
Ceremony – 10min – 1 hour
Guest recessional – 15 minutes
Formal pictures – 1 hour
Cocktail Hour overlaps with Pictures – 1 hour
*Optional Warm up first dance in bridal chambers for 5 minutes
Formal Introduction of Bridal Party – 10 mins
Introduction of Bride and Groom – First Dance music plays as they enter (if song is more than 4:30) or when they approach dance floor (if song is between 2:15 and 4:15)
First Dance (dance entire length) – 3:30 – 4:30 minutes
Speeches or Toasts by Fathers, Mothers – 5-10minutes
Blessing over food offered by family elder or religious clergy. (wheel in bread/wine to avoid interrupting and silencing everyone later and avoid people accidentally starting to eat before prayers are offered.) 3mins
Dining – minimal speeches to encourage dinner table conversations/reunions. Based on 100 guests. Buffet -1 hour and 20 mins. Plated – 1 hour
Father Daughter Dance/Mother Son Dance – include step-parents, separate dances or option to combine both dances – 30-40 minutes up to and includeing Garter Toss(see below)
Anniversary Dance
Bouquet Toss
Garter Removal
Garter Toss
Ethnic Traditions
Cake cutting – speeches by Bride and Groom or members of bridal party, optional photo or video op with bridal party near cake during speeches – 5-10miins
More general dancing – Bridal party and Married couple should invite guests to dance with them. All variations of pairings with in-laws, Bridal Party should invite seniors who are alone to dance, combine both and encourage cut- ins. 1.5 – 2 hrs
Last Dance
Couple's Last Dance (if two special songs with two prepared dances)
In summary, an elegant demonstration of family unity and proper etiquette would include all of the following dance partner combinations:
First Dance with Bridal Couple
Bride/Father-in-Law
Groom/Mother-in-Law
Bride/Best Man
Groom/Maid of Honor
Bride/Father and Step-Father
Groom/Mother and Step-Mother
Bride's Father/Groom's Mother
Bridal party with all single attendees – dance hosts
Reasons to do the First Dance before Dinner:
Maximizes the climactic moment of introducing the wedding couple for the first time.
Kick off to the reception –sets an exciting tone and creates conversation icebreaker for dinner guests.
It is proper etiquette for wedding couple to dance before guests thereby officially opening the dance floor for general dancing
Reduce nervousness by accomplishing it at the onset.
Allows for the free flow of alcohol during the meal.
Eliminates the risk of food soilage to the tuxedo or gown before the first dance.
Allows food to digest after dinner without being obligated to dance on a full stomach.
Does not create an unnatural interruption or lull because it takes advantage of a natural lull in the energy of the party where guests are already gathered and standing during cocktail hour.
The wedding couple already has the full attention of the guests.
Guests are quiet, attentive and gathered for the speeches that may follow.
General dancing is not held up by the other obligations of the wedding couple during and after dinner which may include extended ceremonies or greeting guests and circulating among the dinner tables.
Reasons to do First Dance after Dinner:
The Ceremony or Cocktails room doubles as the dance venue so it needs to be set up and have transition time.